Industrial Marketing Manager Shares: Why I Advertise Online
by Dave Jung, Guest Writer for IQS
Why I advertise online…
Being young and computer savvy in 1996 enabled me to quickly get an effective website going for our company. The awesome thing was how obvious it was that prospects were using it. I actually stopped measuring sources of leads by 2000, I think.
During that time I learned to use software programs to analyze website traffic log files, and the very-cool-to-a-marketer 'referrer' data. I could measure the effectiveness of my advertising reliably for the first time!
I learned enough to know that the ready-to-buy visitor was much more valuable to me. Sheer quantity of visitors was not the goal, but conversions were the name of the game. But whose referrals were converting? It was hard to tell in 2003.
Skip forward a couple more years and I upgraded to browser-based website tracking (Google Analytics). I could do something even more amazing: I could correlate web inquiries with their source. Wow!!!
How I look at my website's statistics:
It just takes a couple clicks on my browser to see the number of online quote requests per referring website where I am advertising. Divide that number by my cost over the same time period. What do you get: A great measure of value!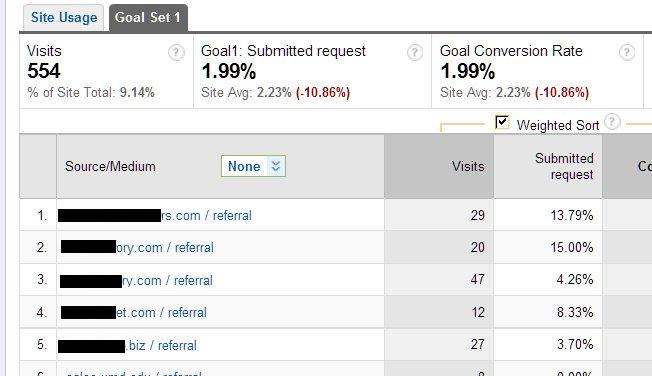 Example analytics.
I often balance those successful conversions with overall traffic and other factors. But when one website's leads are double or triple the cost of others, you can make an informed decision when dropping them.
You can also look at the opposite result: visitors who only stay on one page, and then leave, called 'bounces'. Advertisers who generate traffic, but the visitors don't stay, aren't doing you any favors.
I won't lie to you that it is super easy … but frequently checking your traffic statistics and playing 'I wonder if' will get you feeling the pulse of your website. Doing so helped me recently catch an advertiser who was sending junk traffic to me.
DO NOT trust salespeople who give you stats of 'click-thrus' to your website. Much better to tell them, "that's not what I see on my end!"

So, why do I advertise online?
Because I feel I am in control. I know how much value each advertising source brings to my website and to my company.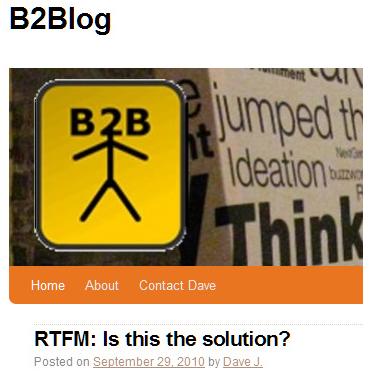 Image courtesy of B2Blog.
**An alternative to Google Analytics, IQS offers HitsLink tracking. Hitslink is a leading online program used to track hundreds of real-time website statistics. These statistics will allow you to track the number of visitors sent to your website and allow you to compare the results from www.iqsdirectory.com to those from other sources.**