IQS Newsroom Featured Profile: Hurst Boiler & Welding Company, Inc.
by Andrea Mustine, IQS Editor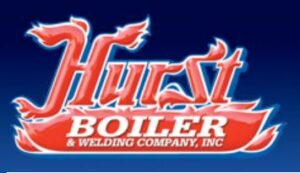 As a thriving leader in the development of boiler technology, as well as a long standing community figure in Coolidge, Georgia, Hurst Boiler & Welding Co., Inc. is a company of great ideals. Since 1967, they have been manufacturing, designing, engineering and servicing gas, oil, coal, solid waste, biomass and hybrid fuel-fired steam and hot water boilers. However, providing the quality product line they work tirelessly to maintain is not the only objective of this forward thinking company. Hurst Boiler aspires to transform the way buildings and communities are designed, built and operated, enabling a socially responsible and healthy environment that improves the quality of life for everyone involved. Their mission is to improve the compatibility of their operations and products with the environment.
Thinking green is something Hurst does well. The biomass and bio-fuel products that Hurst Boiler & Welding designs and manufactures provide clean and renewable energy for the national and international companies they serve. In 1992 they produced their first low emission boiler that could still maintain a high pressure gauge of up to 450 psi. Since then Hurst has sought avenues of environmental efficiency. The bio-fuels utilized by Hurst reduce the emissions of greenhouse gases, while the combustion of renewable fuel sources, known as biomass, vastly reduces the energy and disposal costs for a company purchasing a Hurst boiler. Therefore, the hospitals, universities, military operations and commercial and industrial businesses utilizing Hurst boilers are making the world a healthier place while also saving money on energy costs.
The earth friendly and cost-efficient ideals prioritized at Hurst are part of the reason why they make such an impact on their community. Among the top ten employers in their large county, Hurst is also the third largest employer in the area. This translates into improving the quality of life in their community through provisions of jobs and career opportunities. Training and continuing education facilities are included on their corporate campus where all their manufacturing is "in house". The comprehensive website that Hurst has developed is another example of how they strive towards excellence through every avenue; the website is easy to navigate, attractive and full of useful information. The ideals of Hurst Boiler & Welding Co., Inc. motivate them to be the best in the boiler industry.

Photos Courtesy of Hurst Boilers & Welding Co, Inc.