Hose Reels: Much More than Lawn & Garden Accessories
by Rebekah Fuller, Editor at IQS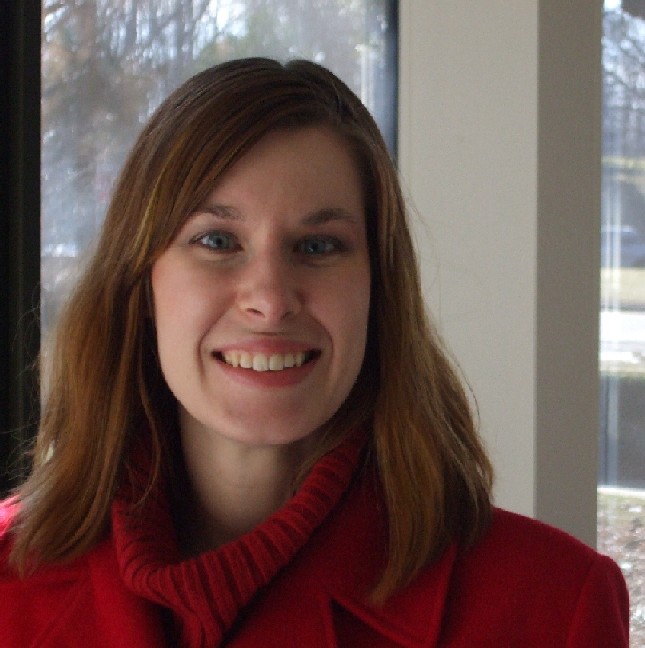 Yes, hose reels are important for keeping your lawn organized and hazard-free, as well as for helping those flowers stay colorful and that grass remain green. Using garden hose reels, either wall-mounted, lawn-mounted or on a wheeled cart, makes sure no one trips, falls and scrapes their knees or runs over the hose with the mower; it avoids the inevitable tangles of hoses left on the ground, and it provides easy and smooth unwinding and rewinding for convenient delivery of water to where it is needed.
Hose reel construction relies on the same concept as a sewer's spool. Just as the sewing thread is wound around a small cylinder with rimmed ends that can fit in the palm of your hand, so the hose is spooled around a much larger cylinder. How much we are dependent on the simplest of inventions, even in this advanced era, always amazes me. Without these foundational ideas and mechanisms, we wouldn't be able to, in the case of hose reels, fight fires in mere moments or convey vital drinking water or fuel with ease.
In my mind I see hose reels as great functional tools that simplify transportation and control of even large amounts of pressurized air, water or other liquids to a target location. I was actually quite surprised to learn of the many decorative hose reel options out there, and I couldn't help but giggle when I saw the term "designer" attached to the products hose reel suppliers offer. I'm not sure how many people would go for a $179.99 hose reel simply because of its lovely ornamentation, when you can get an unadorned reel for as little as $50.
With this in mind, you still have to be careful about going for the least expensive reel. Sturdy hose reel construction is more important than looks, and it may cost you a pretty penny, depending on how much hose you need it to hold. Getting away from the light duty reels for home and garden, the needs for fire hose reels, fuel hose reels, vacuum hose reels, pressure washer hose reels, etc. would include such features as heavy gauge steel construction, a tough corrosion resistant finish and rugged fixtures in metals such as brass or galvanized. For the wide spectrum of heavy duty hose, cord or cable reel requirements, custom manufacturers are dedicated to the craft of engineering superior reels, increasing the life and productivity of your hoses, cables and cords, making them as accessible as possible and improving storage for a more compact spool.
Just off hand as I was first ruminating on the topic of hose reels, for the life of me I could only think of lawn and firefighting applications, and even now my mind wanders to the backyard kiddie pools and slip-n-slides of my childhood. However, the applications are as varied as the versatile hose reel itself: marine, military, aviation, hydroseeding, sewer and well cleaning, offshore oil rigs, robotic cable, air ducting in airport ground support, fiber optic cable, etc.
Here are just a few examples of custom built hose reels for heavy duty applications: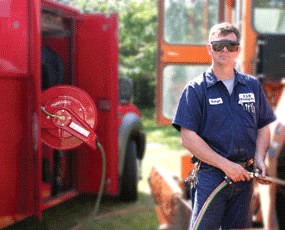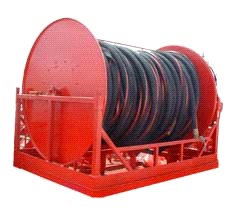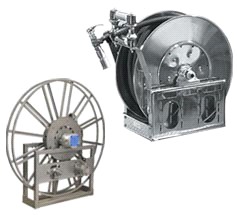 Retractable hose reels are powered in different ways: manual hand-cranked, spring-activated and motorized using electricity, hydraulics or pneumatics. For all your air, water, fuel, oil, grease, high pressurized and vacuum hose needs, plus cord and cable storage and delivery requirements, there's a reel manufacturer ready to serve you.
Industrial hose reels are vital parts of certain machinery and systems. I asked my dad what he knew about hose reels and immediately what came to his mind were the external forklift truck reels that support the hoses that convey hydraulic fluid for elevating the fork masts to different levels. What type of applications can you think of?
Hose Reels: Much More than Lawn & Garden Accessories

,