Harnessing Search Engine Power for Industrial Purchasing
by Jenny Knodell, IQS Editor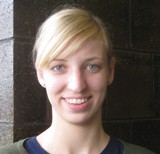 Without a doubt, search engines are the single greatest tool the web has to offer. By entering a term and a single click, thousands, even millions of websites are at your disposal. This has revolutionized the industrial buying process. Before the birth of the glorious search engine, product purchasing of industrial supplies and services was done via print directories and catalogs. Options were limited, ordering was a hassle and the process was slow. Remember all that? Compared to the power of Google, Yahoo, Ask and the newest Bing, traditional buying processes seem like a Stone Age activity. Since almost every B2B industrial manufacturer in the world markets their products and services via a website these days, the benefits of search engine buying/specifying are incredible—buyers now have access to product information from every business that markets online without leaving their chair.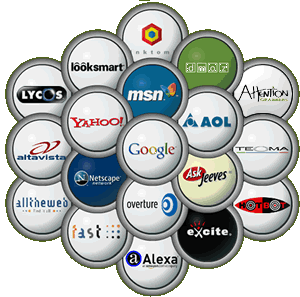 A multitude of search engines to choose from.
Since the print publications have either died out or converted to the web, search engine buying seems to be the only option, and can be a daunting task. Say, for instance, you need to purchase corrugated stainless steel tubing. Type corrugated stainless steel tubing into any major search engine, and you've got over a million sites to choose from. The search engine results contain any website that even mentions the search term, not just those that sell it. Sifting through these sites to compare prices and browse inventories can be overwhelming, time consuming and beyond frustrating. In fact, the vast majority—90 percent of buyers—only look to the first page of results, leaving those million other sites in the dust.
Most widely used search engines.
The big question is this: how can industrial product purchasers find what they need—your company—quickly and efficiently? Search engines are a great method of marketing industrial services, but ending up on page one is key. You need SEO—keyword rich content, a site structure that can be spidered by search engines and plenty of links from other respected sites. Instead of spending time and money developing and changing your website to land the coveted first page, there's an easy solution—get listed on an industrial directory. They're experts in SEO, and appear in the first page of results regularly. Take the IQSDirectory for example. When I type the previously mentioned search term into Google, the IQS corrugated stainless steel tubing page is one of the first sites that pop up. If your company was listed on a directory, those interested buyers would only be a couple clicks away from your website.
Industrial directories benefit their advertisers in many different ways. They organize listings by categories and offer helpful features like request for quotes, preview ads and side-by-side comparisons. It's great to see more and more industrial manufacturers take advantage of directories and all they have to offer, because it's beneficial for both parties. Companies market their brands inexpensively and are more easily able to reach their niche market. Buyers have a wide selection of companies to choose from, and finding the right one is easier than ever. The industrial purchasing process has dramatically changed within the past decade, but we shouldn't be hesitant—using search engines the right way is faster, easier and here to stay.