Over 100 Years of Making Custom Gaskets at Excelsior, Inc.
Gaskets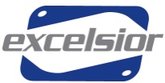 Excelsior, Inc. is a manufacturer of custom gaskets and other precision parts. We started out in Rockford, IL. and are still located here over 100 years later. Our doors first opened in 1916 and a lot has changed since then. However, the one thing that has always stayed the same is our value proposition. We are dedicated to making high quality products that provide immediate and long-lasting benefit to our customers.
We have extensive experience manufacturing custom gaskets and are familiar with the different materials they can be made from. The materials we offer include plastic, rubber, rubber compounds, foam, cork, sponge, felt, and various fiber blends. Excelsior's knowledgeable staff will assist in selecting the optimum material for any application. Key markets for our products are aerospace, electronics, food processing, medical, hydraulics, and more. No matter the complexity of the part, our team will work to design, prototype, and manufacture a final product that meets the exact specifications of the project.Even though we have the ability to handle large volume orders for international manufacturers, we retain the scale and customer service valued by all of our customers. Similarly, quality is a daily priority at Excelsior. We are AS9100C; ISO 9001:2008 registered and take part in rigorous quality inspections to make sure our products are up to the high standards we set for ourselves. Furthermore, we have a fast turnaround on quotation and short production lead times. All of this allows us to keep our prices competitive while providing the best products. As a result, we have many repeat customers who enjoy working with us. Want to learn more? Contact Excelsior to get started on your gasket or other synthetic material part today.