Epcon Industrial Systems: Custom Industrial Ovens for Unique Requirements
Industrial Ovens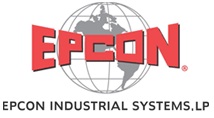 Founded in 1977, Epcon Industrial Systems, LP has grown into a global leader in the air pollution control and industrial heating industries. With a focus on continuous innovation, we have designed and produced nearly 4,000 systems worldwide. We keep the highest level of quality control so that we exceed all the stringent demands of the industry. Nothing is too complex, and no size is too big for us. Fabricating custom solutions to fit your specific work environment is our specialty. Through our mission, "protecting the environment through technology", we uphold our commitment to improve the quality of life for future generations by developing new and innovative products.
Some types of Industrial Ovens we specialize in are: Conveyor, Batch, Dry-Off, Curing, Coupling, Gas Fired, Annealing, Wicket, Burn Off, Box, Electric Oven, and many more. We specialize in designing and building "uncommon systems for uncommon applications." Our diligent professionals work together to design an efficient, customized product for each customer's unique requirements. Our ovens have versatile features such as customized racks, guillotine doors, overhead conveyors, wire mesh belts, and high/low temperature applications. They function virtually maintenance free in almost every industry.
All around the world we are well known for our superior customer service and flexibility, coupled with high quality products with competitive prices and after-sales service. From concept to delivery, creativity and innovation are instilled into each product. Our resourceful technical staff and AutoCAD specialists have extensive knowledge of our products and the needs of industries we serve. Often, we serve industries such as automotive, petrochemical, metal finishing, printing, composite materials, pulp and paper, aerospace, electronics, pharmaceutical, and food processing. Our staff will work with your engineering team to provide the most capable system available.