End of the Recession for Manufacturers May Be in Sight
by Marjorie Steele, Editor for IQS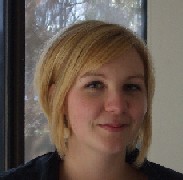 Every few weeks Mike tosses an article topic on my desk for the Newsroom. Not very many people get as geeked about manufacturing indexes as my boss, so I try to maintain some of that enthusiasm in my articles. This week my email inbox was flooded with sources for a topic even non-manufacturers and non-industrial advertisers will find exciting: the recession may be ending.
The good news begins with business IT spending. According to yesterday's Alliance News & Info, "U.S. corporate IT spending [is] in the process of rapidly stabilizing". Twenty-four percent of participants in ChangeWave's latest survey said they expect their company's IT spending to decrease or flatline; sure, 24% doesn't sound good to IT equipment manufacturers, but it sure beats the last survey's 41%. Reversely, 15% of participants said they expect increases in their company's IT spending, a 5% increase from the last survey, and a sigh of relief for technology manufacturers who've been watching demand plummet for nearly a year.
This turnaround in spending is, not surprisingly, being concentrated in new communication technologies like PCs and "smart phones". The internet marketing industry, for one, must be glad to see businesses switching from traditional paper and tradeshow marketing campaigns to cheaper, faster online campaigns like social networking.
Other evidence that the economy is – or has – bottomed out and is looking at climbing back comes from the housing industry. According to MSNBC.com, new home sales rose a fractional 0.3% in April, and economists are speculating "that the market for new single-family homes…may have hit bottom in January". Existing home sales were up 2.9% in the same month – not a impressive recovery, but an increase nonetheless.
The big news for manufacturers was released by the Commerce Department last Thursday: orders for big-ticket durable goods made in the U.S. rose 1.9% in April – four times what had been expected. This is the largest increase in demand for manufactured goods seen in 16 months and is the second increase in the past three months. The increase alone is heartening for manufacturers of big-ticket items, but the emergence of a positive trend is downright hopeful.
Again, the 1.9% April increase contained a large chunk of increased demand for communications equipment; other products doing well included fabricated metal, machinery and, amazingly enough, motor vehicles, although civilian aircraft parts were still down (Area Development Online).
MSNBC.com also reports that numerous other indicators are leading economists in a recent survey to agree, by a 90% majority, that the recession is on its way out. Another survey by the National Association of Business Economists polled that 75% of expert participants predicted the recession will end by next quarter. None of the participants believed the recession would move into 2010, according to the WSJ.
Is it time to sit back and throw a company party? Probably not. There is still a significant amount of instability in credit markets, concern over the future of China's investment in U.S. Treasury securities, and a continuing trend of home foreclosures which damage consumer demand. But we're starting to get a pulse from the manufacturing industry at last. If the economists are right, manufacturing will be back on its feet before the end of 2009.