Electronic Connectors Decrease in Size While Meeting MIL Requirements
As the electronic industry continues to expand and new devices are created there is generally are a few alternations with newer generations of technology such as decrease in sizes. New innovations typically will have smaller sizes however in military and aerospace industries these devices still have to conform to MIL requirements. These high performance connectors are designed to weigh less however they must still offer the same or better operating power as traditional connectors. Traditional MIL connectors are usually associated into three different categories:
Standard: which is denoted as MIL-DTL-5015 and MIL-DTL-22992
Miniature: which is denoted as MIL-DTL-26482, MIL-DTL-26500, MIL-DTL-83723;
Subminiature: which is denoted as MIL-DTL-38999 Series III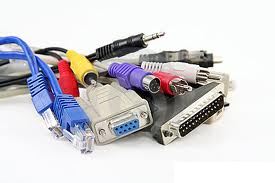 Photo Courtesy of Signal and Power Delivery Systems

Consistent performance is extremely vital in military applications and newer electronic connectors have to match up to the requirements of previous solutions. Like in many other application there is a desire for increased speeds and data output of technology and these markets have influenced military and aerospace for example: Ethernet 10GBase-T, SATA 3.0, HDMI all outperform 10/100 Ethernet, PATA, VGA, etc. The main issue is not simply just dimensions or bulk but the newer connectors have to be extremely durable. Aside from physical resistance the connectors must also be able to tolerant severe shocks and vibration as well as extreme temperatures.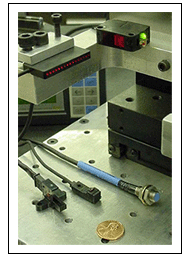 Photo Courtesy of Micro Forms, Inc.
For other non-military applications there are a number of factors to consider when selecting the best electronic connectors. Terminal block connectors are a convenient wiring device that allows for connecting individual electrical wires without the use of a splice or even physically connecting the ends. A very common type of connection is known as a crimp-on connector which is a solderless connection. Popular types of plug and socket connectors include Amphenol, VGA, serial ports and more. These connectors utilize a series of pins or prongs which are inserted into the corresponding mating socket creating a tight connection allowing for a solid electrical connection.