The Jack of All Trades, Design Converting, Inc!
From Grand Rapids, Michigan comes Design Converting, Inc one of the most premier manufacturing companies in the nation. Design Converting offers a diverse selection of services and is your complete source for more than simply die cutting. In addition to their primary function, they are your complete source for fabricating, laminating, sitting & rewinding, screen printing, assembly, stamping, and packaging. There services do not stop there; they will work diligently to work with any material brought to them.  They are committed to bringing the best in customer service and will even entertain suggestions for cost saving alternatives. As an ISO 9001:2000 certified company, they are hardworking professionals guaranteeing excellence with their products.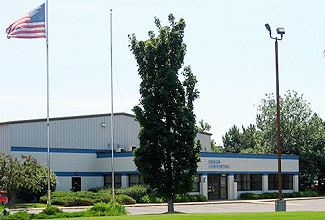 Image Courtesy of Design Converting, Inc
In addition to having one of the most distinguished selections of services, Design Converting spreads themselves across a variety of industries to increase their outreach. For their industrial services department, they manufacture materials for over 10 industries. From automotive to consumer products and from medical equipment and supplies to safety products, Design Converting, Inc does it all. Design Converting has consistent excellence through their industrial services, material capabilities, and their standard services. They aim to provide top-of-the-line quality products with their state-of-the-art processes and facilities. They strive to bring their creative solutions to any one that they can help.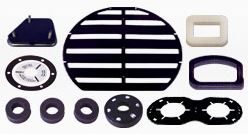 Image Courtesy of Design Converting, Inc
Design Converting, Inc is repeatedly bringing the latest and most advanced technologies to all of their services and customers. They use CAD-engineered consulting for part layout and design. They will analyze all of their customer's materials and assess them to fit specific performance characteristics. And to top it all off, they have Statistical Process Control (SPC) capabilities to ensure quality throughout the entire process. Since Design Converting started they have been working with their specialized staff to innovate the industry. They do just that with their dedicated staff, wide array of services, and world class technology.