IQS Newsroom Featured Profile: Dexmet Corporation
by Andrea Mustine, IQS editor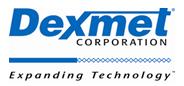 The current economic climate is bogging down most industrial progress, which is why companies that take innovation seriously, like Dexmet Corporation, continue to do well despite the lag in manufacturing. Dexmet has been in the expanded metals industry since 1948 and has always embraced growth and exploration within their field of precision expanded materials.
The team at Dexmet Corporation strives for continuous improvement and reaching goals they have set for themselves. This has included MicroGrid®, a precision expanded metal mesh that is found in composite-based aircrafts. Aircraft manufacturers are quickly realizing the benefits of using MicroGrid® advance expanded metals over the outdated technology of woven wire. MicroGrid® is commonly used in lightning strike protection. The homogenous design also ensures uncompromised conductivity between strands when the material is formed into a variety of shapes and contours, providing a smooth surface for the end product. This allows engineers the option of varying materials according to specific strike zones on the aircraft as well as composite wind turbine blades and structures. Dexmet's MicroGrid® has the ability to withstand a Zone 1A strike of 200,000 amps.
With products like Microgrid®, it is obvious that the engineers at Dexmet always push the possibilities when it comes to creating and perfecting precision expanded materials and processes that are needed for today's high-performance applications. Dexmet has also recently introduced a corrugated expanded material for applications that require the expanded material to be much thicker or larger and require more surface area and better cross-directional flow. Along with their foil gauge expanded metals, Dexmet has the PolyGrid® line of polymers. These include a large variety of high performing polymers. Dexmet has recently added VICTREX® PEEK™ to their Polygrid® product line. Using specifically designed equipment and processes, the expansion process being applied to the PEEK polymer allows Dexmet to tailor the product to exact performance requirements, whether it is the opening (pore) size, open area, weight per area or overall thickness. VICTREX® APTIV® film was selected for its superior combination of mechanical strength and chemical and high temperature resistance.
The evolution of applications in a variety of challenging industries has been met by the Dexmet team with passion, and sometimes these new applications are created in response to the innovation of Dexmet MicroGrid® and PolyGrid® products, which provide new possibilities for engineers. Dexmet develops precision expanded materials for EMI/RFI shielding, Aerospace, Hydrogen and Oxygen generation, Advanced Battery, Marine, Alternative Energy, Structural, Industrial and Automotive applications.
The innovation that has driven Dexmet Corporation since the beginning continues to pull them into a future where new ideas and better products are always being explored. To engage in conversation with the Dexmet team engineers and other colleagues at universities, visit the Dexmet blog at: http://dexmet.wordpress.com/

Photos Courtesy of Dexmet Corporation.