Cost-Effectively Create More Space at Your Facility with Mezzanines
by Rebekah Fuller, IQS editor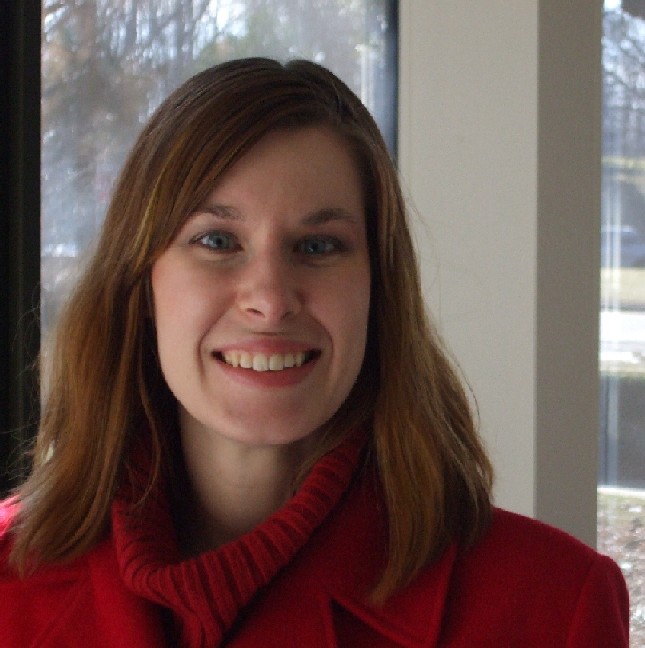 When I hear the word mezzanine, I immediately think of that field trip to an opera version of Romeo and Juliet in ninth grade. All I remember from that experience is sitting in the theater mezzanine wishing that those two star-crossed lovers would stop singing and just die already. But we did have great seats. A mezzanine in a theater is the lowest balcony, a nice elevated position to see all the action. Mezzanines in commercial and industrial settings serve a similar function of creating another level within a building.
When companies need more space but don't want to go through the cost, codes and regulations involved with constructing a new building, expanding upward in their existing facility is a great option. Custom mezzanine construction addresses the specific functional and aesthetic needs of each manufacturing and processing plant, warehouse, mall, office and apartment building. Some mezzanines are planned in the original construction of a building. Malls are often built with mezzanines serving as upper level walkways running around the entire interior perimeter of the building, offering the shoppers a full view of all the stores on the upper and lower levels. In these commercial places or in public office spaces where aesthetics are important, mezzanines can be built with style and include escalators, glass railings and tiled flooring.
However, industrial mezzanines serve primarily as functional structures that are installed within existing buildings. With all that space between the ground floor and the ceiling of manufacturing and processing facilities and warehouses, there is plenty of room to create another storey to increase storage or work area. Full mezzanines are connected to the building and extend out from it width or length wise; island mezzanines are completely unconnected to the building's walls, and inverted island mezzanines are the ones that wrap around the interior perimeter. In its most basic design, a mezzanine is a raised platform consisting of flooring supported by beams or channels. Railings border the platform's edges, and stairs lead up from the ground floor to the mezzanine floor.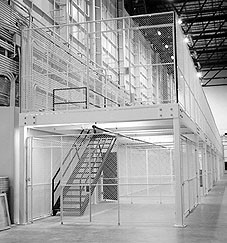 The Abtech Steel Mezzanine System.
Mezzanine manufacturers offer a variety of designs and building materials, including aluminum, cold-rolled steel, structural steel, stainless steel and fiberglass, to meet custom mezzanine needs. Accessories include shelving systems, drawer units, safety access gates, catwalks and pallet drop areas for complete mezzanine systems that can also be offered in combination with modular offices. For the toughest equipment or storage platform, steel I-beams and reinforcements are used. Contact a manufacturer today with your requirements, and see how you can double your facility's floor space!