Conveying More than Parts, Product and Produce with Conveyor Belts
by Breana Cronk, IQS Editor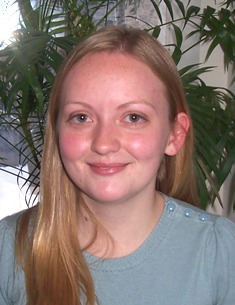 When contemplating conveyor belts, if one finds the occasion to do so, it is easy to think of them simply as a means of effortlessly moving an object from point A to point B. Such a thought, however, neglects the true value of these devices which are encountered in the daily lives of millions, and without which the world would be very different indeed. Conveyor belts have long been used in applications ranging from factory assembly lines to grocery store checkouts to speed up processing and assist workers. The increase in productivity offered by industrial belts is unparalleled by any other transportation method and without them industry, meaning nearly every industry known to man, would slow to a painfully sluggish pace. As if such advantages were not sufficient, a new use for conveyor belts is quickly emerging. Perhaps when staring at a blank façade at baggage claim or waiting in line at the local grocery store, it suddenly struck marketing agencies that endless belting means endless advertising.
Photo courtesy of Hudson Belting & Service Company, Inc.
Conveyor belts are endless, flat and flexible pieces of material attached to rollers or pulley systems for the manual or automatic transport of items from one place to another. Such beneficial devices are used in retail, automotive, printing, fabrication, packaging and virtually every sector of the industrial and commercial world. To accommodate the heavy and variable loads encountered in these equally variable applications, conveyor belt materials are rugged and long-lasting. Coincidentally, these same properties are essential to printed advertisements. Though for years rubber belting, urethane belting and even specialty belting were left with a bland monotone finish, companies are now finding value in adding color and text to these surfaces through printing, painting or applying appliqués. Though the trend may be new, this does not inherently require replacing a conveyor system or even a belt in its entirety as with growing possibilities companies specializing in conveyor belt marketing are also cropping up.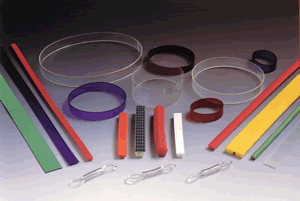 Photo courtesy of Dura-Belt, Inc.
An obvious flaw in this scheme may seem to be that conveyor belts, even those plastered with carefully crafted advertisements are still employed primarily to transport various items, items which tend to conceal the perfectly plausible advertising space below them. While this may sometimes lessen the impact of conveyor belt marketing, even belts in high traffic areas are rarely completely covered for the period of time during which a potential customer would see them. Think of common examples such as the airport baggage claim area or the long line at the grocery store. Whether it be waiting for the final bill to be calculated by the clerk or for that first piece of baggage to arrive from the runway, there is often ample opportunity to stare at a bare belt. As the ad runs continuously with the revolving belt, it is highly likely that each individual will see the ad in its entirety multiple times despite its load.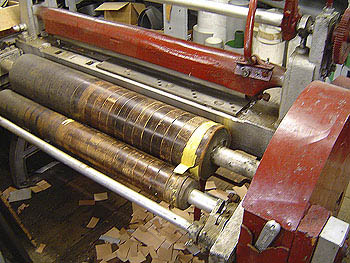 Photo courtesy of Hudson Belting & Service Company, Inc.
Increasingly easy to attain and maintain, conveyor belt advertisements are a progressively popular avenue for marketing, especially in commercial and retail locations. Marketing a business or product in this manner means high impact rates as the ad runs continuously, large message space as the entire belt may be used and targeted delivery as the belts are more often than not already located at the point of purchase. More than convenient for conveying parts, product and produce, conveyor belts are proving ever more versatile as advertising agencies realize their potential for conveying messages.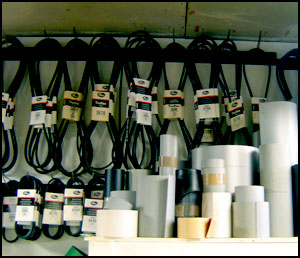 Photo courtesy of Hudson Belting & Service Company, Inc.