Assemblies Unlimited: High Performance Contract Packaging

Assemblies Unlimited is a turnkey manufacturer with over 20 years of experience. Over this time this talented and distinguished company has become recognized as a reliable source of primary and secondary packaging services. Assemblies Unlimited maintains 11 plant locations across North America which means they can quickly deliver any request. Customer satisfaction is very important to Assemblies Unlimited which is why this manufacturer works with their customers as their customers' business needs grow. This versatile supplier is certified in a multitude of areas including: AIB, SQF, IFS, GFSI, Organic and Kosher. If you have any special requests then just let Assemblies Unlimited know and they will accommodate your needs.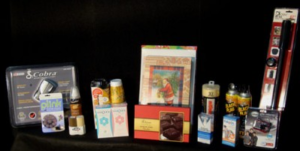 Photo Courtesy of Assemblies Unlimited
Assemblies Unlimited offers a number of contract packaging services including: blister packaging, pouching, club packs, clamshell packaging, bottle filling, shrink wrapping, cello wrapping, gift sets and skin packaging. This company takes pride in saying they have experiences packaging over 1,000 new consumer retail products and their teams work hard to provide complete packaging options. These premier services are cost efficient and their logistic experts will work with you to make a plan that works within your budget. It is their objective at Assemblies Unlimited to design the most satisfactory solutions for your facility and applications.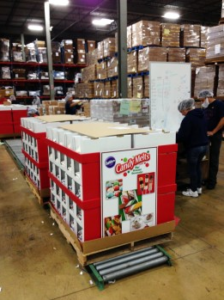 Photo Courtesy of Assemblies Unlimited
If a customer requires secondary packaging then Assemblies Unlimited offers these services as well as POP display assembly, kit assembly, warehousing 3rd party logistics and more. There is no project too complex for the highly trained staff at Assemblies Unlimited. This dependable manufacturer supplies products for a number of retailers including: Home Depot, Toys-R-Us, Wal-Mart, Menards and much more. You can trust Assemblies Unlimited to fulfill all of your requirements. To learn more information about this company please visit their website or give one of their representatives a call today!