Mascoat: Protection That Lasts

As a world leader of insulation products, Mascoat understands the importance of high quality coatings. Many coating suppliers take a "one-size-fits-all" approach but the engineers at Mascoat are dedicated to finding the perfect solution for a distinct application. Each product manufactured by Mascoat is designed to meet a particular market need which means customers are receiving the most beneficial solutions possible. This company is continuously researching the newest processes and products while offering superior customer service. Mascoat is a problem-solving solutions provider who supplies the best coating services for thermal protection, condensation protection and sound control.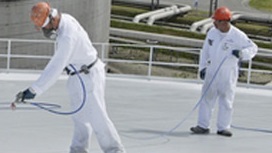 Photo Courtesy of Mascoat
There are many hazards in a work environment and Mascoat has a mission to create the most highly advanced products that protect individuals from injury. Their coatings reduce injury rates and also save time, money and labor. These innovations are extensively tested to ensure maximum durability and versatility. Mascoat takes pride in saying they are the only company on the market who hires a highly trained thermal engineer with vast certifications in 3-D modeling and Computational Fluid Dynamics. This has resulted in creating the most advantageous and premium coatings that are designed to perform at maximum proficiency under any circumstance. Mascoat has supplied dozens of agencies including the Southwest Research Institute, Lloyd's Register, the U.S. Coast Guard and the U.S. Department of Defense.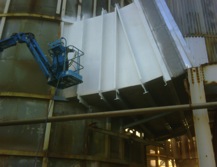 Photo Courtesy of Mascoat
The teams at Mascoat strive to reach ultimate customer satisfaction by working with clients from the initial contact all the way through after-sale support. Mascoat controls every aspect from engineering, manufacturing and delivery which guarantees the quality of each product. Mascoat supplies a wide range of industries including: food and beverage processing, petroleum milling, chemical refining, sugar refining, pulp and paper mills, asphalt plants, corn milling, pipelines, marine, transportation and more. For more information regarding this company please visit their website or give one of their representatives a call!