Clean Rooms International, Inc.: The Cleanroom Workstation Provider
Clean Room Components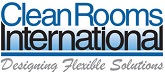 Clean Rooms International has been designing and building a wide variety of clean room components, workstations and air handling equipment since 1982. We provide our high-quality engineered products to multiple industries worldwide.
Our modular Legend hardwall clean rooms brand is an affordable pre-engineered solution for your cleanroom needs. Legend is available with 2" or 3" walls with a construction design which allows flexibility to expand or change as needed. Legend wall panels can be constructed to fulfill special sizing needs for entry areas or to accommodate large equipment that requires higher ceilings.
In addition to our wide variety of standard products offered, we are able to deliver built to order solutions for our customers. Our experienced staff is able to efficiently meet your requirements and provide a variety of custom products including individual workstations. Because Clean Rooms International uses our own state-of-the-art ceiling system we are able to help tight-tolerance and humidity-controlled environments conform to the latest government and industry standards. We offer table top, stand-up or sit-down versions of Clean Bench workstations which incorporate either HEPA or ULPA air filtration systems providing a solution for controlling airborne contamination within a small space. These Clean Benches are available in an array of vertical and horizontal flow combinations making them a great workspace for pharmaceutical or hospital applications.
With over 100 years of combined experience, let our highly trained staff help you develop a solution for adding clean air, extracting contaminants, isolating a major problem area and much more. Visit our website for more information or give one of our representatives a call!