Choosing an Automatic Palletizing Solution to Fit Your Needs
by Columbia Machine, Inc.
Why Palletize Using an Automatic Palletizer?
There are several reasons for choosing to palletize your packaging line automatically. First, palletizers stack a better quality load. Product damage during shipment or within AS/RS Systems (Automatic Storage & Retrieval System) caused by irregular loads is now part of the payback analysis to justify a palletizer. Second, it becomes more challenging to keep people in a low wage, low prestige positions such as manual palletizing.
Other factors:
OSHA standard regarding weight & repetitive motion limitations
Job-related back injuries are costly & can increase a company's insurance premiums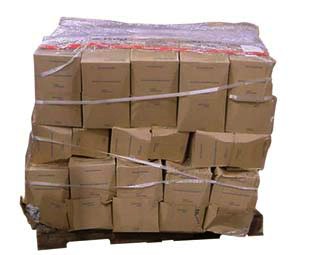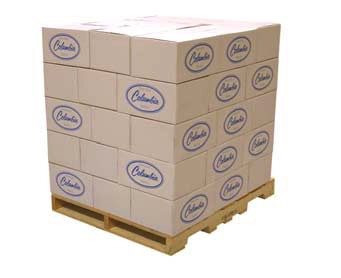 Third, production speeds in some lines are past the point that can be hand stacked. Fourth, a new generation of low price, small foot print palletizers are on the market; making it an easier investment decision even for slow speed lines. All of these reasons easily justify automating your palletizing operation.
Packaging Trends and Palletizing Solutions
Today's manufacturer is constantly challenged with ways to improve operations and reduce spending.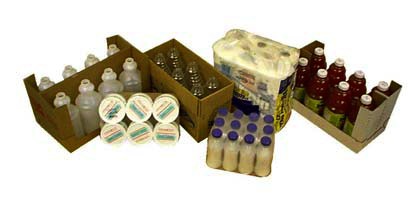 Popularity of Sam's Clubs & Walmart – smaller case sizes (same size package consumer takes home) vs. secondary packaging
Higher speed upstream equipment
Reduced corrugate packaging (display packs, open-top trays, Spot-Paks®, etc.)
Mixed product pallet loads for end-of-aisle displays
Palletizer manufacturers understand these challenges and have designed equipment that is capable of palletizing most any type of product and work with various pallets, slip sheets, unitized loads and AS/RS systems. Palletizing can be solved with one of two technologies, conventional or robotic.
Conventional Palletizers
A conventional palletizer arranges the product that is coming down a conveyor into a given pattern onto a stripper plate and places the layer onto the pallet. Conventional palletizers fall into two main categories: low speed and high speed. Low speed palletizers stack 1-10 cases per minute. High speed palletizers stack over 150 cases per minute. Both low speed and high speed conventional palletizers can have a floor level infeed, fixed at 3' or a high level infeed, fixed at 10'. In general, if the production requirement is high speed, a conventional palletizer is the most likely solution.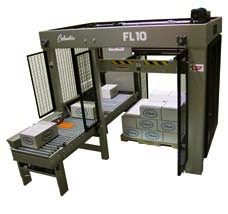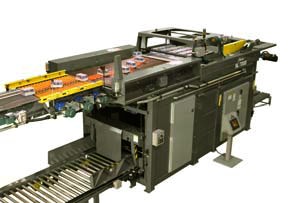 Robotic Palletizers
A robotic palletizer uses an end effector (or gripper) to pick-up the product that is coming down the conveyor and places it onto the pallet. Robotic palletizing solutions come in four basic designs: Cartesian, scara, articulating arm and gantry. The most prevalent palletizing robot is the articulating arm. It is the most flexible and allows for the fastest speeds. In general, robotic solutions are the most flexible palletizing solutions.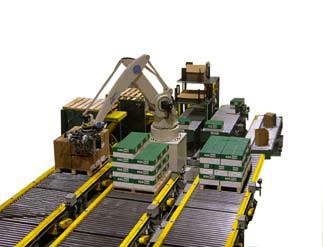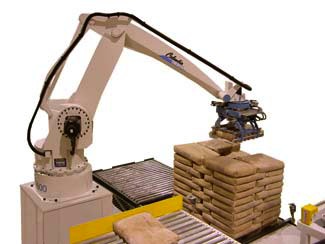 Which System is Right for You?
The best technology and the best method of palletizing is the one that takes advantage of the plant constraints at the least delivered cost and utilizing the least amount of valuable floor space. For any set of plant conditions the answer can be different. Factors that influence the design include:
Production throughput,
Available space,
Traffic patterns,
Distance from the packaging area to the palletizing area,
Type of secondary packaging,
Frequency of SKU change over in each production line,
Stability of finished load,
Palletized on pallet, slip sheet, or unitized loads,
Incorporation of stretch wrapper in design,
Wash down requirements,
Number of different products and patterns, and
AS/RS interface.
For more information on choosing the best palletizing solutions to fit your needs, please contact Columbia Machine, Inc at 800-628-4065 or www.palletizing.com.