Clippard Instrument Laboratory. Inc. – A Community Oriented Manufacturer

Clippard Instrument Laboratory, Inc. is a pioneer of pneumatic solutions and check valves. In 1941 William Clippard began manufacturing electrical test equipment, magnetic windings and radio frequency coils. This company has greatly expanded to manufacturing cylinders, control valves, filters, regulators, lubricators, fittings, tubing and more. Clippard offers thousands of products each with their own unique advantages. These premium solutions are supported by a highly knowledgeable staff that can make any necessary modifications to a product if a customer requires. Clippard engineers work with customers to design custom valves, cylinders, fittings or assemblies.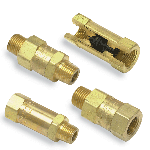 Photo Courtesy of Clippard Instrument Laboratory, Inc.
Clippard stands by their products, offering long term quality, service, performance and valve. The experts at Clippard show pride in their work and exceed at treating their customers with respect. This organization is a community-oriented company and is striving to continuously invest into local communities. Clippard is determined to improve the quality of life of employees, neighbors, families and surrounding community. Examples of their community outreach include the construction of a YMCA and a 15 acre park. Clippard also supports students by hosting high school fundraisers and offer internships for college students.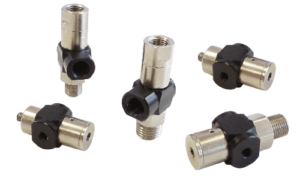 Photo Courtesy of Clippard Instrument Laboratory, Inc.
Clippard Instrument Laboratory, Inc. has simple but powerful motto: "Quality people, quality products." Their control valves serve as a testament to their advancements in this industry. These highly advanced components are actually relevantly hassle-free and require very low amounts of power to successfully operate. These lightweight products only utilize .67 watts and are ideal for applications where space is limited. Functional simplicity is a key factor to Clippard's success and these low maintenance items are beneficial in a multitude of industries.. Clippard offers a wide selection of electronic valves in a variety of series including: corrosion-resistant, analytical, oxygen clean, high flow and more. For those interested in learning more information regarding Clippard please visit their website.