Bishop-Wisecarver Group Manufactures Superior Linear Actuators.
Linear Actuator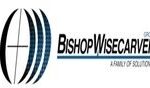 Since our inception in 1950, Bishop-Wisecarver (BW) has cultivated a reputation as one of the most respected names in automation solutions and guided motion technology. BW is a woman-owned company that designs and fabricates linear actuators, linear slides, linear bearings, and other custom motion solutions. We have served over 20,000 customers, utilizing our extensive manufacturing experience.
Bishop-Wisecarver specializes in guided motion technologies with effective solutions for linear, rotary, or curved track applications – the widest range of vee guide wheel-based solutions in the world. The original owner of the DualVee® patent we continue to innovate and patent new designs. Our guide wheels are well-known for their outstanding ability to perform in harsh and extreme environments due to our self-wiping properties, smooth motion, and reduced friction and noise levels. We offer solutions for high/low temperatures, vacuum, and wash down environments. We also produce a full line of motion control products complete with rotary components, rings, curved track segments, accessories, and complete guide systems.When engaging with us, customers can expect prompt customer service, technical collaboration and exceptional lead times. As a result, our commitment consistently fulfills expectations with reliable motion solutions that are on time and on budget, with no surprises.
Here at Bishop-Wisecarver, we focus on incorporating our core values in our everyday practices. These characteristics include preserving our family culture, delivering a Signature Experience, embracing a pioneering spirit and thinking and operating with speed. BW certifications including RoHS Compliance, both AS9100D and ISO9001 Certification, and WBENC woman-owned certification. We are also certified by Bay Area Green Business Program, assuring our business practices meet a higher standard that better protects the environment, and we are registered as an ITAR compliant manufacturer.