8 Companies that Find it Easy to be Green
by Marjorie Steele, Editor at IQS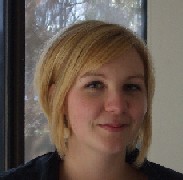 Kermit the Frog may have been right that "it ain't easy being green" – but that was almost forty years ago. As anyone in the business of industry or technology can tell you, industrial manufacturing technology has been making some significant shifts since the 70's, and not only is being green a little easier in 2009 – it's essential.
In honor of this week's "Green Week" celebration, we've compiled a list of 8 companies listed on our sites who demonstrate a strong commitment to environmental sustainability, health and personal safety. These guys think it's easy being green.
Adwest Technologies, Inc. – A manufacturer of some of the most cost-effective regenerative thermal oxidizers on the market, Adwest is committed to reducing VOC (volatile organic compound) emissions released from a wide spectrum of manufacturing processes. While many air pollution control equipment manufacturers design equipment to reduce VOC, Adwest rises above in their equipment's superb energy efficiency and versatility. Adwest is partnered in sales and manufacturing with Clean TeQ, an Australian environmental mining services group focused on air purification, metal recovery and water purification technologies.
Mokon – Refrigerant and liquid chiller manufacturing's green specialist. Mokon's new line of Iceman portable and central chiller systems use environmentally friendly refrigerants designed with no ozone depleting properties.
WEIMA America, Inc. – This shredding and grinding equipment manufacturer received a big boost last year when it was chosen to be the "Official Partner in Recycling" for premiere wood manufacturing trade show IWF. WEIMA specializes in wood and plastics recycling as well as substitute fuels manufacturing; this company's shredders evangelize waste reduction and lower fossil fuel consumption, reducing landfill bulk and saving waste transportation costs.
RAMCO Equipment Corporation – Industrial parts washing seems innocuous, but the amount of chemical toxins and wasted water used and released in average aqueous parts washing systems are staggering. Not so with RAMCO equipment – this company's committment to personal health, safety and the environment have led to a complete line of water-based detergents and solvents. No chemical and toxic detergents are used in these industrial parts washers which, incidentally, are extremely water-efficient!
Oil-Rite Corporation – Industrial lubrication may not be the first thing that comes to mind when you think of environmental sustainability, but Oil-Rite has spent a lot of time reconciling the two. Check out this white paper on Oil-Rite's findings on how using lower amounts of lubrication is not only greener, but better for your equipment. Kudos to this progressive-thinking company!
Jungheinrich Lift Truck Corporation – A champion of fossil-fuel reducing technologies, Jungheinrich believes that electric energy can not only be less harmful to the environment, but less harmful to a company's pocketbook as well. These are no ordinary electric trucks; built for industrial, heavy-duty use, Jungheinrich electric lift trucks run longer and on lower amperage with fewer charges and less maintenence than standard electric trucks. Recognizing the value of wasted energy, engineers have designed these trucks to convert load-lowering and braking energy back into electric power.
Tennant Company – We had to make a special note of this industrial vacuum cleaner manufacturer – others certainly have! Noted in Business Ethics magazine as a member of 100 Best Corporate Citizens and the Top 100 Ethical Companies, Tennant has also received the Minnesota Governor's Award of Excellence in Waste & Pollution Prevention. This vacuum company is no lightweight in environmental systainability, and they're cleaning up with the new ec-H2O Chemical-Free Cleaning solutions (a product which won a European Business Award this year). Tennant recycled 100% of its 4.5 million lbs of steel scrap in 2007 – who knows what they'll do next?