2 Ways to Increase Site Visibility: Google, MSN & Yahoo vs. Vertical Search
by Marjorie Steele, Editor at IQS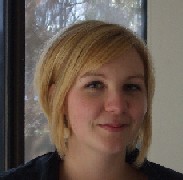 It's a very common question, becoming more common by the day as manufacturers are forced to tighten budgets and cut out marketing campaigns.
Where should I concentrate on increasing online visibility – in the top 3 search engines (Google, MSN, Yahoo) or on vertical search directory sites?
The answer is both.
Enquiro Search Solutions found that 49% of potential business buyers searching online don't start their research at one of the three "search kings". If nearly half of professional purchasers aren't starting out looking on Google, MSN or Yahoo to find waterjet cutting services, then where are they looking? Manufacturers and retailers have little time to wade through irrelevant search results, white papers and YouTube home videos to find the industrial parts they need. That's why web-savvy industrial product buyers come to vertical search directories like IQS to find the niche product manufacturer or service provider they're looking for – without having to hit the back button a dozen times.
One of the beauties of vertical search directories, especially in the world of B2B manufacturing, is that they allow for tightly focused niche searches. The click through rate (CTR) for a titanium wire basket ad is going to be a lot higher on a directory of wire form manufacturers than it would be on Google, because users of this directory are already looking for wire formed products.
Niche directory site users are what we at IQS like to call "pre-qualified", and marketing to them is more like marketing at a trade show and less like marketing to a mass mob. It's quality vs. quantity. The website traffic may be much lower for sites like www.magnetassemblies.com than it is for major search engines or large business directories like Business.com, but users of www.magnetassemblies.com are far more valuable to a neo magnet manufacturer than Business.com users. Vertical B2B search marketing means getting better quality leads, and compared to the potential costs of running your own SEO campaign on the three kings, you get more for your dollar.
That's not to say that having visibility in the major search engines isn't important. It's vitally important – which is all the more reason to secure a listing (or many listings!) in a proven B2B directory. Paid ad campaigns can be very expensive, especially for smaller businesses with lower overheads. Organic rankings are fantastic. It's great when you can hit the first few pages; it's phenomenal when you can make the first page of Google. Making the #1 search result for Yahoo, MSN or Google is like becoming immortal – it's also extremely unlikely. No matter how well your site is optimized, there are simply too many competitors and too much competing information. As Christopher Lambert would say, "there can be only one." The only cost-effective way for industrial manufacturing sites to make Google's first result page is to be listed on a directory that has page one rankings or paid ad campaigns, unless the manufacturing company is:
a) the only one of its kind,
b) unquestionably established as the leader in its industry, or
c) run by Matt Cutts.
That being said, there's a still a huge value to having your own SEO campaign, with paid search and site optimization as essential tools to your overall marketing strategy. Our current economic climate makes this type of advice very difficult for many manufacturing companies to swallow. You want us to focus on both vertical directory listings and our own SEO campaigns? Yes. In order to stay visible to the few customers who are still on the market, these are both essential. If your business is struggling to keep employees on payroll, maybe it's time to reevaluate your marketing plan altogether. How much money do you spend on print ads? TV ads? Email marketing? Direct mail? Many of these marketing techniques are not only wildly outdated, but were never very effective to begin with (direct mail, I'm talking to you). Focus on weeding out inefficient strategies in order to make room for marketing campaigns which will help you stay afloat and thriving into the next decade.
Online marketing guru Seth Godin made a prediction in his blog today that no "significant newspapers" will be printed on paper by 2012. It's quite a bold prediction, but he may not be far off. Traditional print directories like the Yellow Pages are switching to the web fast enough to make marketers' ears ring, and every day a new niche vertical search directory (what our friend Dave over at B2Blog refers to as "YAD" – Yet Another Directory) pops up on the web offering a new type of listing, a new type of service. Exercising careful judgment and analytic research in choosing which of these directories to advertise is important, but vertical search directories' usefulness to B2B manufacturers is becoming quite evident. At the end of his blog, Seth admonishes his readers, "news is not going to go away, it's going to shift online," and it's not hard to see how B2B manufacturing is already making the transition.