123Forklifts: Maintenance And Repair As Simple As 1-2-3

123Forklift offers incomparable forklift service to customers in a wide variety of industries. The company has 170 locations and a mobile response team to conveniently service any make and model of forklift. With service contracts, the quickest response time for mechanical issues and a highly skilled, professionally trained, and experienced technical team, 123Forklift is the go-to source for anything and everything forklift related. The company provides affordable new and used parts, has more than 5,000 new and used forklifts in stock whether customers are looking to purchase or just to rent.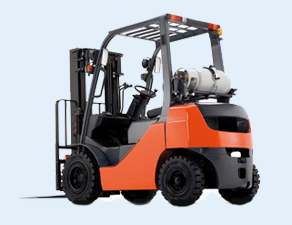 Photo Courtesy Of 123Forklift
At 123Forklift they understand how the smooth operation of forklifts is crucial to their customers' processes and want to help prevent any costly downtime that a breakdown could cause. Preventative maintenance is one way to greatly improve performance and extend the working life of all machinery. That is why 123Forklift offers a maintenance package that includes oils, chain lubricant, grease, filters, full safety check, report on all worn items and life expectancy, as well as an engineer's assessment of the general serviceability of the forklift.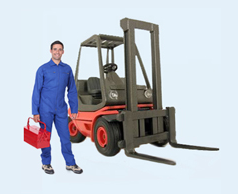 Photo Courtesy Of 123Forklift
With the number one priority of proving their customers with the highest quality forklift service in the industry, it is easy to see how the company has grown to serve as many valued customers as they currently do. 123Forklift offers forklifts and forklift parts in every major brand, so there is no guess-work or shopping around. The company serves dealerships with hundreds of forklifts in stock as well end users with just one or two. For more detailed information about 123Forklift's services, forklifts, and forklift parts, call or visit their website today. They would love to hear from you and take on what ever forklift issues or needs you may have.